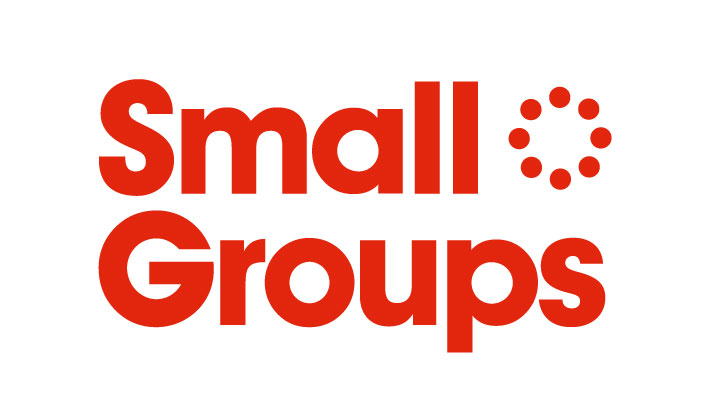 Our hope is that all who call this church their home will experience God deeply, learn to connect with others in community, and grow in their service and impact to those around us. Joining a small group is a great way to do that!
Email the group leaders for more information about each group, and if you need help finding a group, email Susan.

Quick view by Day: Sunday, Monday, Tuesday, Wednesday, Thursday, Saturday.
---

SUNDAY
SUNDAY MORNING BIBLE STUDY
Sundays, 8:55AM to 10:15AM, weekly on Zoom
Ron & Amanda Giles

Please join us as we study the Bible together. All are welcome, but it helps to email us ahead of time so you can preview the lesson for the week and make sure we are not on break. Bring your coffee and hunger to learn! If you have any questions, please email us!
EAST PALO ALTO GROUP
Sundays, 2PM-3:30PM, biweekly
Jon & Susan White

Our group is focused on fostering spiritual formation, learning and practicing how to be anti-racist, pursuing social justice, and being good neighbors -- particularly in East Palo Alto. We are currently meeting primarily by Zoom but may have some physically-distant, mask-required, in-person neighboring activities if possible.
MENLO PARK/LOS ALTOS GROUP
Sundays, 4PM-6PM, semimonthly on Zoom
Terah Chan, Tracy Lin, Uche Megwalu

Bible Study, prayer and community. When it is safe to resume in-person meetings, we will provide child care and have dinner together.
LIFE RECOVERY
12 Sundays 6:30PM-8:00PM
Jan & Mike Davis
STARTING THIS SUNDAY, SEPTEMBER 13!


This 12-week class is "dedicated to fellow strugglers who have had the courage to face the truth about themselves, the humility to abandon their flawed attempts at living and the willingness to find God's truth and live accordingly." We follow the workbook so it is necessary to commit to the whole class. We are open to all willing to learn and allow God to work. The workbook "Life Recovery Workbook" - softcover (can be purchased at biblesatcost.com) for $6.99.
YOUNG ADULTS
Sundays, 7PM TO 8:15PM
Keniel Yao

Young adulthood is an important, exciting but often lonely time of our lives. Come join us as we press through the murkiness to discover God's heart and mission for each one of us. We strive to be a real, supportive, and God-first community which you can call your faith home.
---

MONDAY
GROWING IN SPIRITUAL GRACE WITH YOUR PARTNER
Mondays, 7PM to 9PM
Starting September 21, 2020 for 12 weeks on Zoom
Gary & Susan Stokes

We'd like to invite interested married partners to join our group! We have been married 36 years. During this time we've enjoyed various ministry experiences together. We love marriage! This includes helping couples from premarital counseling to marriage enrichment. Through telling our stories, interaction with Bible passages on marriage and relationships, and the exploration of spiritual discipline's impact on our marriages, our group will support spiritual growth as married partners.
---

TUESDAY
MEN'S BREAKFAST
Tuesdays (1st & 3rd of each month), 7:30AM-8:15AM on Zoom
Jim Peterson

Feel free to bring a verse to share that's relevant to you this week. Drop-ins are welcome, so feel free to invite a friend.
---

WEDNESDAY
MOUNTAIN VIEW
Wednesdays, 7PM-9PM, weekly on Zoom | STARTING OCT 14
Matthew & Julie Young

We value fellowship, prayer, and the opportunity to be "known" in a safe and supportive environment. Our meetings include Bible study and prayer in smaller breakout groups, and we enjoy serving together monthly at a local nonprofit. Community-building events like game nights and lunches are offered regularly- most activities are on zoom, but we occasionally offer socially-distanced, mask-required outdoor events.
---

THURSDAY
MENLO PARK GROUP
Thursdays, 7PM, weekly on Zoom
Laurette Beeson, Jen & Jon Rodriguez

Join us for a deep dive into Scripture with the opportunity to lead if interested.
TOP OF THE FOURTH
Thursdays (2nd & 4th of the month), 6:30PM to 8:30 PM
Starting January 2021
Jennifer & Russ Sampson and Joanne & Kent Irwin

"Top of the Fourth" is oriented toward couples who have moved beyond the early-marriage issues of meshing lives together and figuring out basic relationships - the first three innings if you will allow the baseball analogy - but are not yet at the bottom of the ninth. This group is intended to span the middle innings of marriage: by the top of the fourth, the marriage moves into the long part of the game. There are plenty of at-bats remaining and some very fun baseball left to play, yet the pitcher's arm is tiring, and the afternoon sun (careers, raising children, financial pressures and other factors) has begun to make its impact on your relationship. This group delves into navigating the middle innings well.
We plan to meet on the 2nd & 4th Thursdays, starting in January, 6:30 - 8:30, and plan to hold a social Zoom call in November with those who have committed to attend, to go over the group dynamics & structure, get to know each other a bit, and have some fun. Maximum of 8 couples including leaders.
SEASONED MARRIAGE
Thursdays (2nd and 4th of the month), 6:30PM-8:30PM on Zoom
Starting September 10, 2020
Jim & Arpenny Hart

For couples in the later stages of married life and faith. We will prioritize sharing stories of our faith journey together, and have contemplative and reflective exercises centered around scriptural passages, and break-out times for couples to develop deeper spiritual connections with each other. Seasoned Marriages is an investment into deeper relationships, and being known by our loving God, committed spouses, and compassionate friends. If this sounds good to you, please contact us!
---

SATURDAY
WEST SAN JOSE GROUP
Saturdays, 6:30PM-7:30PM, weeklt on Zoom
Heather & Matt Stringer

Join us for worship, prayer, the Holy Spirit, and kingdom outreach. Youth join the meetings. Kid friendly.
LISTENING DEEPLY
Saturdays (1st & 3rd of the month), 7PM-8:30PM, semimonthly on Zoom
October 3, 2020 - June 19, 2021
Stacey & Bruce Charonnat and Daniela & Michael Kuehn

Are you longing for some space in your life to slow down and listen deeply to God, yourself, and one another? This year-long small group seeks to offer a contemplative environment to draw closer to God through prayer, scripture, art, liturgies, poems, and silence. We will have ample time to notice, reflect, and share our responses to God's loving presence. To help facilitate a deep connection with God and one another, we ask for a high commitment in regards to our meeting times. Group size is limited to 12 participants. If you are interested or have any questions, please feel free to contact us at the email above. We would love to hear from you!