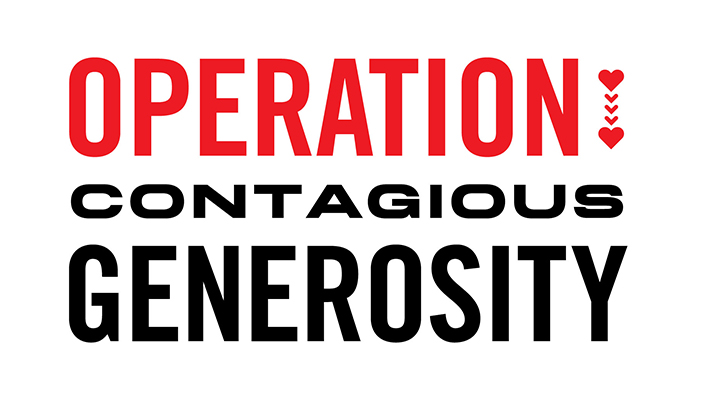 There is great need right now in our local communities for basic necessities like food and grocery items and basic supplies. Those who have lost their jobs and also have a family to care for and feed are facing very harsh realities on top of the threat of sickness from COVID-19. Our church would like to focus our energies and time to helping those who are food insecure.
We have 3 concrete ways you can help.
1) Buy and collect groceries for economically disadvantaged residents in Mountain View.
Together with your neighbors, collect and contribute groceries to be distributed to those who are experiencing joblessness or unstable housing in Mountain View. We have drivers who will go around and pick up bags of groceries* on Fridays from various hub houses. Our contacts at Reach Potential Movement will distribute those groceries we collect to those who have most needs during the weekend. Reach Potential Movement (RPM) is a local non-profit focused primarily, during the Coronavirus pandemic, to provide food, shelter, social services, and other necessities of life for unstably housed and unemployed individuals, in accordance with the county and state shelter-in-place requirements.
2) Buy and collect groceries and bring them to Buena Vista Mobile Home Park (BVMHP) in Palo Alto.
There are 300 adults and 100 children living in this small community on the corner of El Camino and Los Robles in Palo Alto. Many of these residents have lost their jobs because of this pandemic and are in dire need of groceries*. We are partnering with volunteers at BVMHP to distribute groceries on Tuesdays at noon, when many residents already gather to receive lunches for their children from PAUSD. We have also arranged for bagels and cream cheese, that we used to order for our in-person services, to now be individually wrapped and distributed also at this time.
As a church, we have committed to bringing as many bags of groceries and other needed items as possible for at least the next month. Our Youth Pastor, Ben, will be there from 11:30am-1pm for the next four Tuesdays to help facilitate this.
3) Preparing and serving meals at Hope's Corner.
Local churches are sending teams of 6-7 people to prepare lunches for 100 local unhoused residents. This ministry also has drive-up lunch distribution. If you would like to help with this, mark your calendars for Wednesday, May 17 and May 27, as our church is slated to help on those dates. Stay tuned for more details.
To sign-up for any of these options, please contact Ben


*Here is a list of commonly needed items