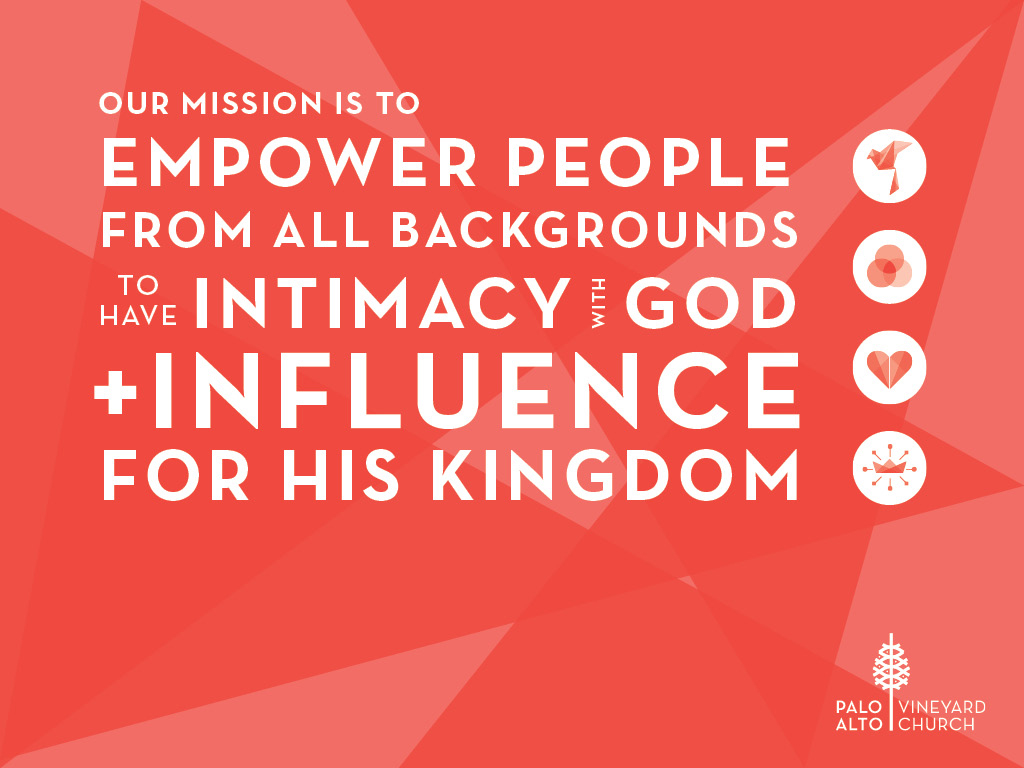 ---
Our Core Values
Experiencing God Through the Holy Spirit
We believe that we are able to meet and experience God through the presence of the Holy Spirit. In our corporate gatherings, we desire worship, teaching and prayer ministry that is Holy Spirit led. We expect the Holy Spirit to speak to us, to heal us holistically (body, mind and spirit), and to bring constant transformation in our lives.
Connecting Bravely
We honor, learn from, and celebrate the diversity within our church as we build intentional, deep, thriving relationships with one another. We have found that being vulnerable and honest is the best way to forge the intimate relationships that God has for us in Christian community. We take risks to connect with people who are very different from us. We offer practical service to one another and reconcile conflicts in order to prioritize true, connected relationships.

Loving Our Neighbors
We aim to love our "local" neighbors - where we live, work and play - as well as those Jesus calls us to "be a neighbor to" in the Bay Area and the world (Mt. 22:37-40) (Rom 5:2) (James 2:8). We believe that the call to love is not just words or a concept but must be lived out in practical ways in our lives.
Growing in Our Relationship With Jesus
We believe that faith is primary - not conceptual but relational. Jesus is a real person who is present in our lives and speaking to us regularly. Therefore, our relationship with Jesus is not meant to be stagnant, but dynamic, intimate and transformative.
Being Authentic
We want to be a community of humble and honest people. As we mature into the reality of the grace of God, we are free to be transparent and vulnerable with God and with one another. Knowing that we all make mistakes and sin, we live in the reality that Christian relationships must be based on the cross of Christ and not mere human affinity.